REFRIGERATED BODIES BUILT TO LAST
Refrigerated bodies are our core focus at Jacksons, and we began building them in the 1950's, meaning we have more experience than almost any other company in the UK. This means we know what works and what doesn't, what the pros and cons are of most types of vehicle set-ups, and how to help our customers design a vehicle that suits their needs perfectly.
We combine this extensive knowledge with the latest modern technologies and a thirst for innovation, all of which helps us build what we believe is the best range of refrigerated bodies available in the UK. We also offer a wide range of aerodynamic bodywork options which can be found here.
All our refrigerated bodies:
3.5t box bodies have significantly grown in popularity over the past few decades as developments in manufacturing methods and materials have facilitated great improvements in payloads.
These vehicles are made to be highly manoeuvrable and flexible in their use, and with the right body specification can be extremely versatile in what they carry.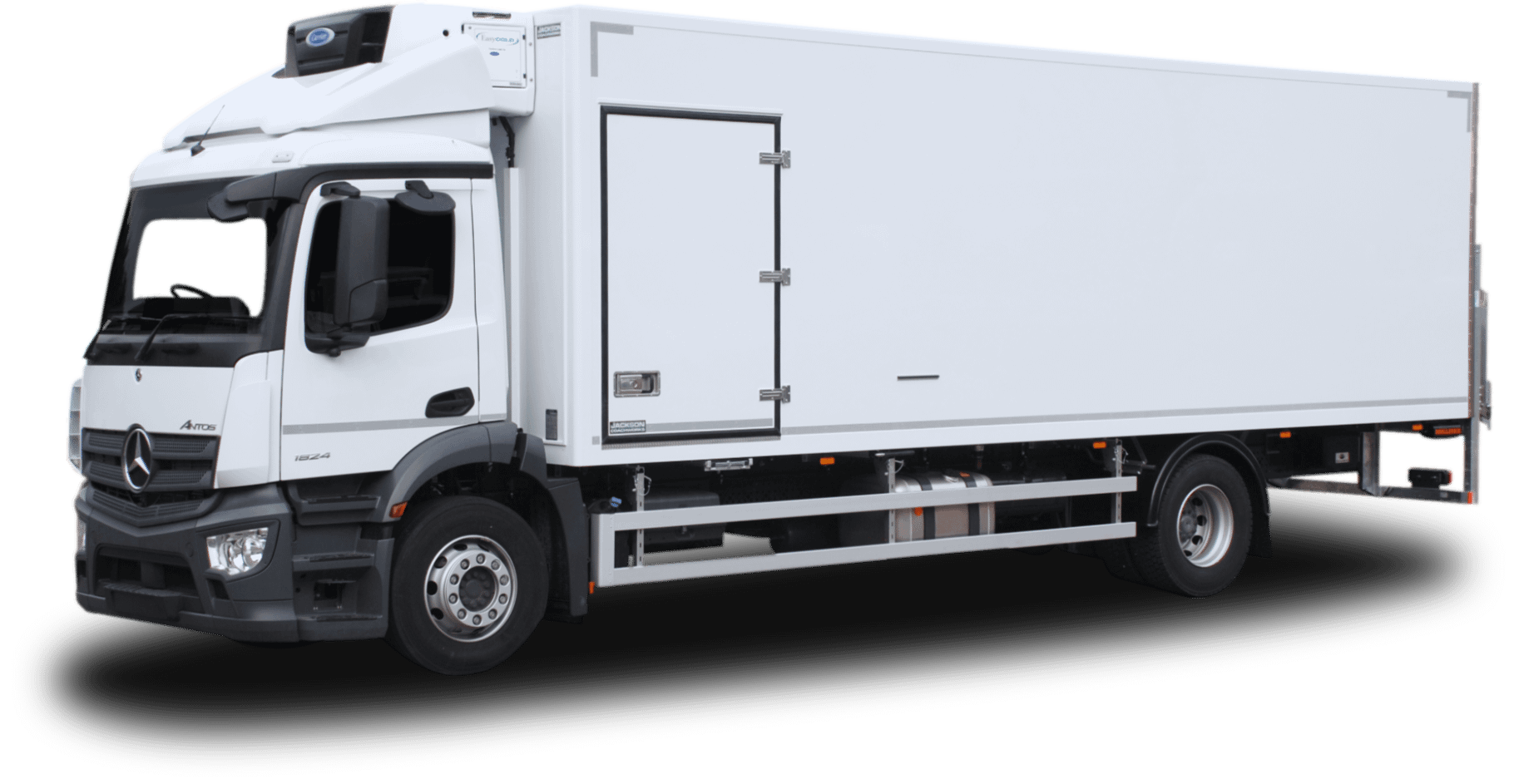 Not sure what you want from your refrigerated bodies? No problem. We pride ourselves on offering our Design & Build service to help you end up with vehicles that suit your operation perfectly, and the ideal refrigerated bodies for your situation. We'll guide you through every step of the way, from first even thinking about buying a new vehicle, to having it on the road and ready to use.
Requirement Analysis
We'll visit your site and assess your operation to determine what sort of refrigerated bodies would suit you best. We'll discuss with you various aspects of your workflow, including whether your goods are palletised or otherwise, how you load your vehicles, how many temperature zones you need, how your drivers unload the vehicle when making deliveries, and more.

Ideas & Recommendations
Once we understand how you operation works, we'll start generating some ideas on vehicle layouts and systems. We believe there is never a one-size-fits-all, so we'll provide you with multiple options so you can pick what you think works best. We'll also happily recommend suitable ancillary equipment like tail lifts if you need them.

Design & Tweak
Once you've picked an option, we'll start the proper design work. We'll check every dimension down to the last millimetre, and can provide you with CAD drawings to help you truly visualise what the final vehicle will look and feel like. At this stage we can discuss any amendments you might feel are necessary. Once happy, you sign off the final design and we can put it into production.
Handover
Once completed, we'll visit your site again to officially handover the vehicle. We'll show you how it works, talk you through the best practices for maintaining it, and answer any questions you might have.