BESPOKE DESIGNS FOR YOUR OPERATION
We're firmly of the belief that when it comes to logistics vehicles, one size does not fit all. Every operation is slightly different, and sometimes that means starting with a completely blank sheet of paper when designing an appropriate vehicle.
We pride ourselves on finding a solution for everyone, and we've built many unique vehicles over the years, some of which can be seen below. If we haven't already developed a design that would suit a particular company, then we'll happily come up with something new. There is an answer to every problem, so if you'd like us to help create a new design for a vehicle for your fleet, then contact us now and we'll be happy to discuss it with you.
A single vehicle combining two types of bodywork – a refrigerated section and a curtainside section. The refrigerated section can also be placed at the rear of the vehicle if preferred.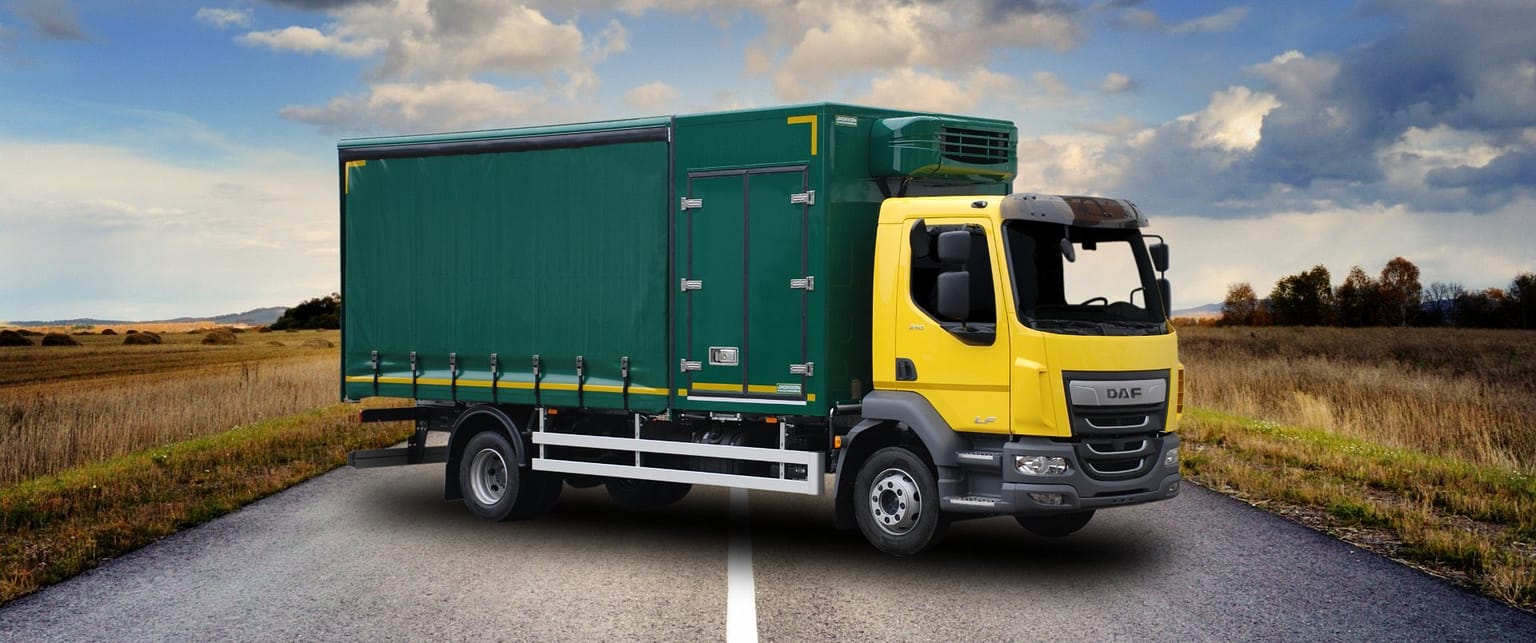 Recessed pods for refrigeration units can be useful for a variety of reasons. On smaller vehicles it's often used to keep the overall vehicle height as low as possible. On bigger vehicles they're often used in conjunction with sleeper cabs where a nose-mounted unit would otherwise not be possible.